A themed book tour through Prism Book Tours.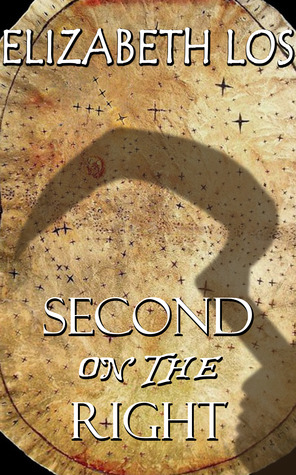 Second on the Right
by Elizabeth Los
Adult Fantasy
Paperback, 506 Pages
May 9 2014

Spawned from an ancient promise, treachery and intrigue follow the protagonists through our world and one lost to the waves. Bound by an invisible bond, they are thrust into a fantastical world of pirates and demons.
James Benedict is a just man haunted by evil. Pushed to the edge, everything stripped from him, a new man arises . . . a man whose name strikes fear into the hearts of all who hear it: "Captain Hook".
Eileen Davis was a timid woman. Through a fateful cruise she finds herself in the company of the Captain of the Mistral Thief. With his guidance, and the meddling of the local barista, she eventually finds her inner strength.
Will the two of them unite through time to fulfill the promise of their ancestors or will tempers ignite leading all to failure?
True love's magic is not to avoid changes,
But to navigate them successfully.
Amazon – Barnes & Noble – iTunes – Smashwords

About Elizabeth Los
I began writing fan fiction short stories in 2010 as means of escape. Every night, after ten hours of work and once the children were finally tucked in bed, for the fifth time, I would sit at my laptop and let my imagination flow through my fingers. Typing over eighty words per minute, my stories quickly began to form from novellas into full length novels. I used writing as my therapy, my release for stress.
Website – Goodreads – Facebook – Twitter
Mistral Thief
Captain Benedict's ship is what is typically depicted of pirate vessels, a galleon ship. With a dark hull and sails, the ship is equipped with over thirty cannons (a row on deck and a row below deck). The Mistral Thief holds three masts (fore, mizzen and main). The large sails adds for more power and speed, though the size of the hull makes her more cumbersome to maneuver. Captain Benedict's quarters are located at the aft of the ship, beneath the helm.
Andalucia Galleon (as pictured on https://thewonderingsofoneperson.files.wordpress.com/2014/07/56fe0-_dsc0139_.jpg)
How does it compare with Captain Hook's Jolly Roger?

Tour-Wide Giveaway
– $20 Amazon gift card and an ebook of Second on the Right (INT)
– Signed print copy of Second on the Right (US Only)
– Ends August 3rd
a Rafflecopter giveaway
FOLLOW THE JULY TOUR SCHEDULE:
14 – Launch
15 – Kelly P's Blog
16 – Sarah's StoryLines
17 – Mary Terrani.com
18 – All That's Written
20 – My Life, Loves and Passion
21 – Bookish Outsider
23 – Bookworm Lisa
27 – Grand Finale